-16 Braided Hose
$176.75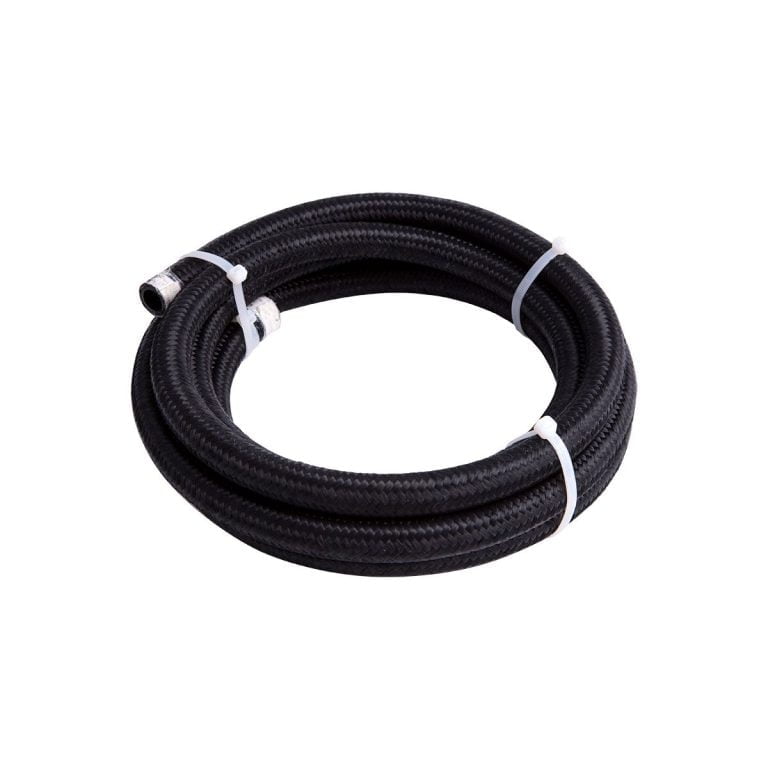 4.5 meters (14.7 foot) Black Nylon braided hose is a light weight hose, it is reinforced with a stainless steel middle layer which is embedded for added strength and durability.
The nylon outer braid offers both cosmetic and abrasion resistance. The synthetic blend of Acrylonitrile and Butadiene inner makes it a great light weight hose resistant to E85 and Methanol based fuels. Which makes it overkill for intercooler fluid (anti freeze) however you have a very high quality hose that will not fail you long term.
Temperature range: -40c (-40f) to 150c (302f)
Frequently Asked Questions
Click on a tab below to learn more about each item.