Edelbrock 2300 Supercharger 14-19 Corvette LT1
Edelbrock 2300 Supercharger 14-19 Corvette LT1 with tune complete kit

$12,950 AUD delivered to your door/workshop
Call to order yours today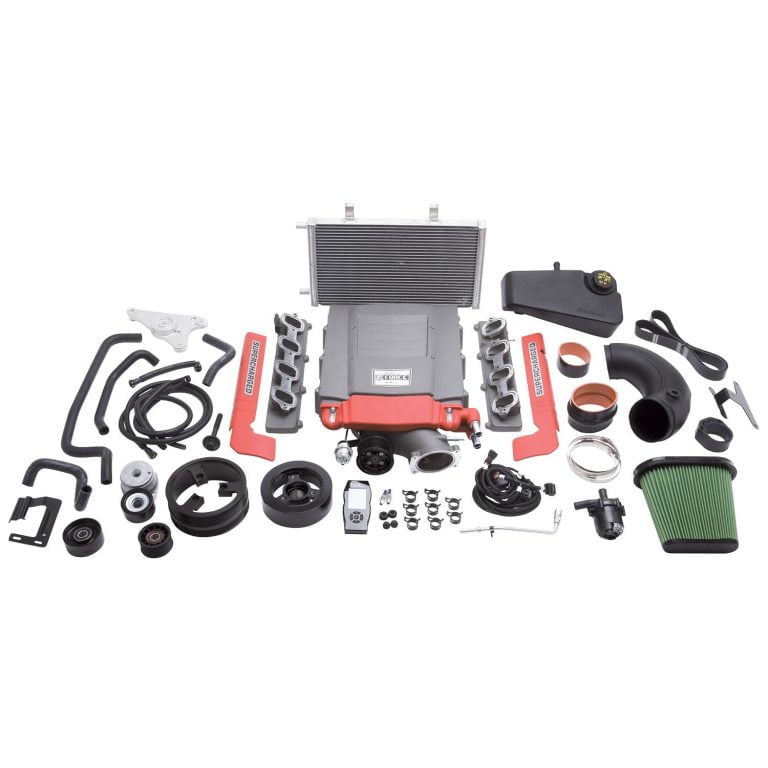 The Edelbrock supercharger Stage 1 Street System part #1571 for 2014-19 Corvette Stingray increases the performance of your LT1 engine to 624 horsepower and 600 ft-lbs of torque to the flywheel. The core of this system is the Eaton Gen VI 2300 TVS rotating assembly with a four-lobe design with 160 degrees of twist for maximum flow, minimum temperature rise and quiet operation for excellent drivability. We also designed our superchargers with an integrated bypass valve to help eliminate parasitic loss under light throttle, improving mileage potential. Our unique and efficient inlet configuration results in a shorter, less restrictive intake path for improved airflow, without the need for a jack-shaft. Keeping the air cool is a high-capacity air-to-water intercooler and low-temp heat exchanger.
Frequently Asked Questions
Click on a tab below to learn more about each item.