Jokerz Performance Trackhawk Snout porting
$1,791.57
Jokerz Performance Trackhawk Snout porting
This ported snout is supplied ported and ready to install, simply swap out your factory snout for the Jokerz ported snout.
You have the options of no pulley upgrade, griptec or hellraiser in various sizes.
– Snouts are CNC'd with a 5 axis cnc with jokerz port design
– Snouts are welded on to gain area internally for performance gains
– Gains of roughly 30hp over stock non ported snout.
– All prices include assembly, disassembly, oil, and cleaning
– Upper idler, green belt, and fixed upper pulleys may create 150%+ axial torsion and resonance on supercharger assembly resulting in failure. Run at your own risk
– We recommend running a larger TB like, VMP105mm, HHP105mm, BBK100mm or at least a stock ported one to accompany our ported snouts.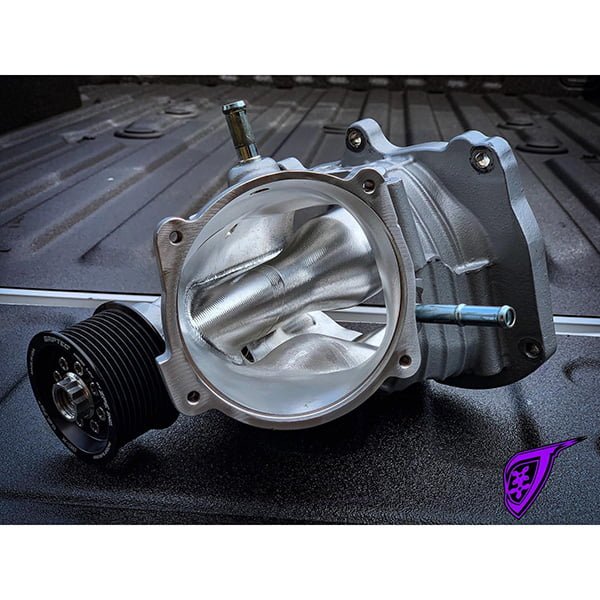 Frequently Asked Questions
Click on a tab below to learn more about each item.