Stewart EMP Pump
$533.45 – $657.58
EMP is on a 6 month back order, view the CWA400 as an alternative:  https://fiinterchillers.com/product/pierburg-cwa400/
Forced Induction Interchillers is very proud to be the Australian Distributor for the BEST intercooler pump on the market.
Literally we have not seen a pump flow anywhere near as well as the reprogrammed EMP.
We are buying direct from EMP, the pump comes with a plug and play wiring harness and it's cranked up to maximum.
This is a serious intercooler pump, on car testing has shown the following results:

1.
3/4″ (-12AN) hose through the front mount heat exchanger and intercooler brick on the LSA to be 29L per min
2.
1″ (-16AN) hose through the front mount heat exchanger and intercooler brick on the LSA to be 40L per min
3.
1″ (-16AN) hose from a trunk tank through a 2″ holley high rise 417 motorsports intercooler to be 98L per min
Regardless of having a chiller a heat exchanger or just a trunk tank fluid flow is critical the faster the better, your goal at wide open throttle is to keep the intercooler brick as cold as possible, since your blower or turbo is applying heat you have to keep that intercooler brick cold, more fluid flow is the answer.
During our own tests with and without a chiller we were curious, what would happen if we slowed the pump down, would this be that old school mentality of removing more heat and making it better? The answer was now, flat out all the time idle, cruise and wide open throttle was the best and gave the coldest intake temps.
Order yours today pricing can be found on our pricing page

Stewart EMP Pump

You also have the option for only $185 where we can add -16AN fittings to the pump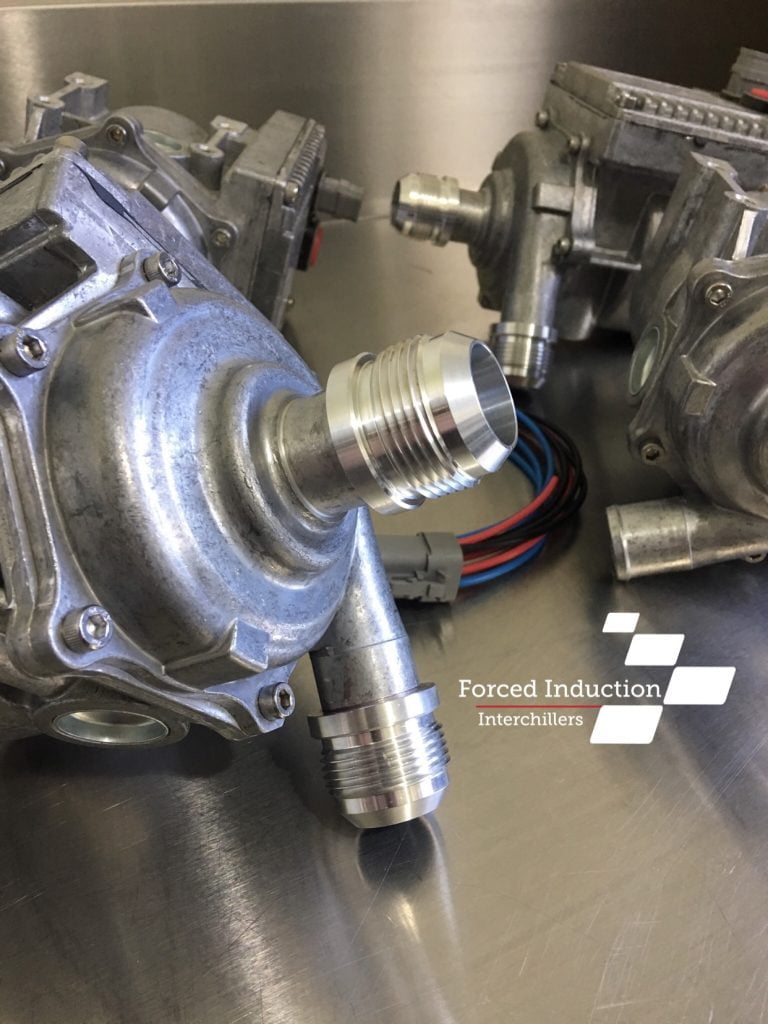 Frequently Asked Questions
Click on a tab below to learn more about each item.
Additional information
| | |
| --- | --- |
| Options | Standard 1" barbs, Convert inlet/outlet to -16AN (+$185) |