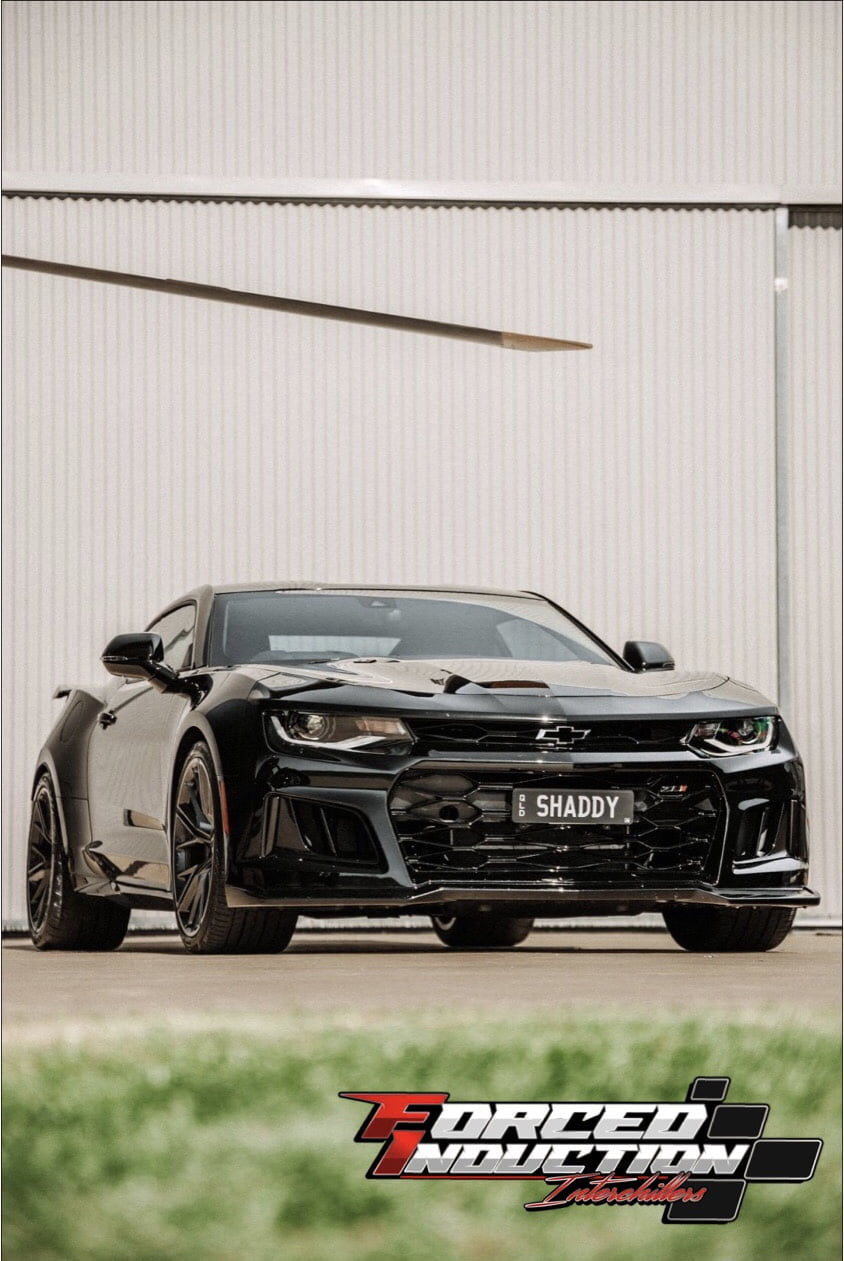 Chris's 6th Gen Camaro ZL1, getting a 3 step process of taking care of his intake temps.
Installed by the very capable team at HRR – Hutchison Repairs and Racecars in Mudgee NSW.
The goal was to have a very stealth installation that cannot be seen. HRR knocked it out of the park on this one and it was their first time installing our chiller system!
As you can see from the install pictures it cannot be seen at all.
Chris opted for our stage 2 interchiller kit, along with our LT4 blower spacers and thermal blanket which combined drastically reduce not only the intake temps but also the blower running temperature as can be seen from the thermal imaging which was taken after the car was running for over 35min at full operational temperature.
Fluid volume is supplied to the system via the dedicated motorsports fender tank, this increases fluid capacity by 2gal (7.6L) giving a total system capacity of around 2.64gal (10L).
This volume is important. What we are trying to achieve is say our intercooler fluid temps is 14f (-10c) we want to punch that through the intercooler as fast as physically possible, in an effort to keep the intercooler surface temp at 14f (-10c) then as the 212-330f (100-165c) boosted air hits the 14f (-10c) intercooler surface it drastically changes the intake air temperature.
As the car now has plenty of fluid volume, Chris has guaranteed himself to have 14f (-10c) fluid for the entire time he spends under wide open throttle. Which translates into the coldest possible intake temps.