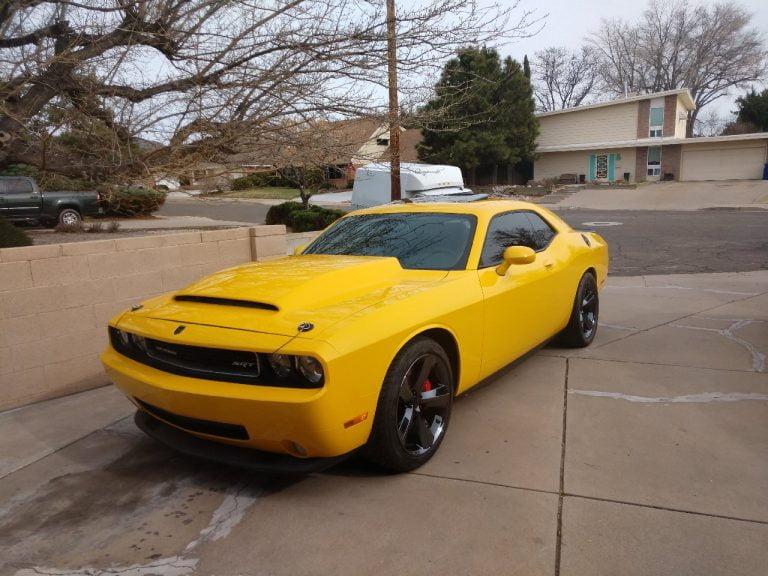 It's always great to hear back from your customers, we first sold Kevin his interchiller back in 2018 for his 2010 Dodge Challenger SRT8, fitted with a Whipple supercharger. This was and still is our stage 1 interchiller kit.
Like always out customer support doesn't end, we are always here for you guys.
Kevin decided to make a few changes to his car and as a result required to recharge the AC.
Having been 2 years since he fitted the interchiller system at home in his garage and recharged the AC along with a few other changes in between instructions were MIA and needed a little help as he was experiencing some equipment issues with getting the R134a refrigerant into the cars AC system.
Here is what Kevin had to say:
"Hello Kirk. Just wanted to thank you for your help this month with my AC issues. The AC system is running strong again and I have measured the temperature of the water going into the intercooler at 33f degrees. I have installed a five gallon tank in the trunk and added another pump to the system. The chilled water is flowing at a incredible rate to the intercooler. You Chiller unit has no problems keeping all that water chilled. I have attached a picture of my car with the new hood that lowered my under hood temperatures by 95f degrees.
Thank you again for the great product!!
Kevin
Here are some pics of that new killer looking hood