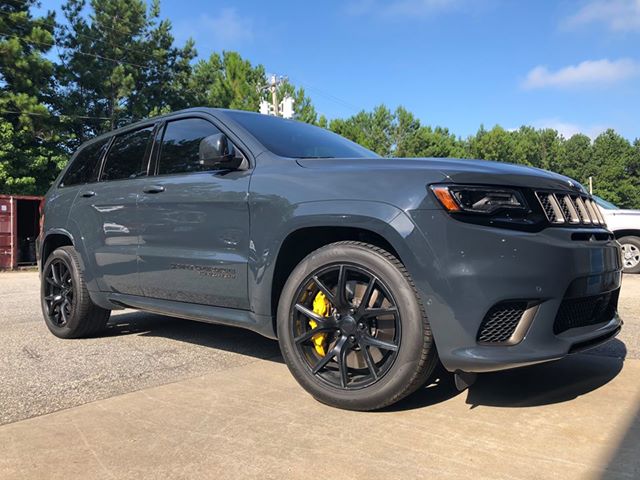 Keep an eye out for this one it's likely to leave 4 thick rubber lines at a set of lights.
You can never have to much HP right?
That's what Demon Performance said when building this Jeep Trackhawk, 707HP at the engine stock…meh, this makes 830AWHP on pump 93!!!
Soon to be fitted up is our Race Chiller + Comp Solenoid
along with Demon Performance D4X Package + Nitrous!!!
-LMI Carbon Fiber Intake
-180* Thermostat
-ATI Overdrive Balancer
-Metco Supercharger Pulley
-Injector Dynamics ID1050 Injectors
-ARH 2″ Longtube Headers with Catless Mid Pipes
-Custom Calibration
-ARH Catback System
-Nitrous Outlet HC HEMI Plate System
-Nitrous Outlet ProMax Nitrous Controller
After that the guys are going to throw some race fuel at it and see if they can rotate the earth a little faster.
The SRT Jeep interchiller kit is 100% plug and play for all SRT Jeep models with the same AC system.