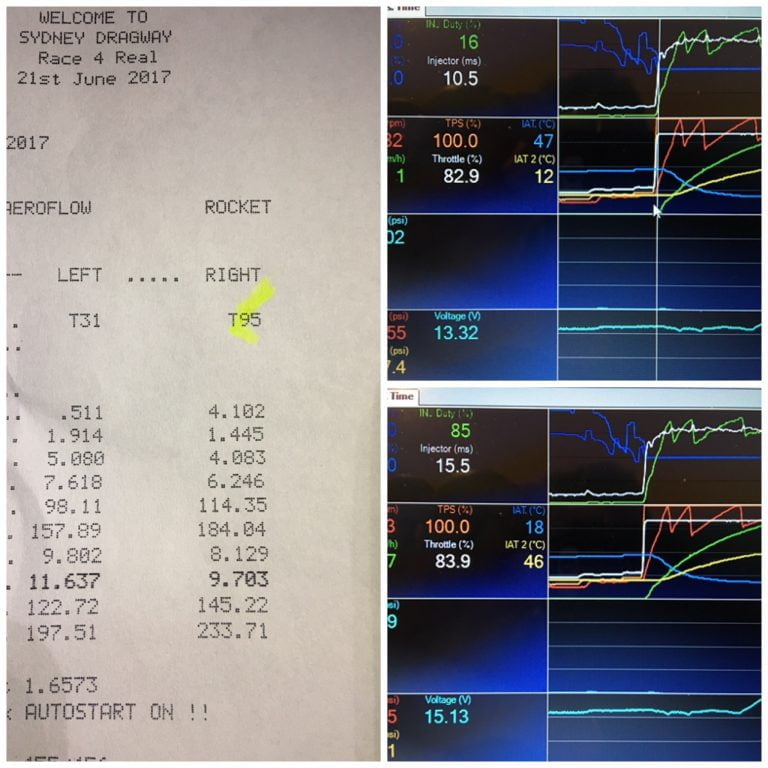 Australia's outright fastest VF GTS
Australia's fastest 6.2L 1900LSA VF GTS
Took our shop car to the track tonight, full weight, full interior 1988kg. Stock bottom end, stock gearbox/converter, stock diff.
Ported LSA heads, cam, Jokerz performance ported LSA blower, NW102, headers, exhaust.
Tuned with HP Tuners
The outright best cooling mod Forced Induction Interchillers, 6.5L reservoir, LSA lid spacer, blower spacer plates.
Turned the tires out of the hole, and turned them on all gear shifts, think we are just making too much power for the tire and the track conditions.
12c (53.6F) on the starting line IAT2
46c (114.8F) crossing finish line IAT2
Tuned by Jake Girogosian AKA Turbo Jake