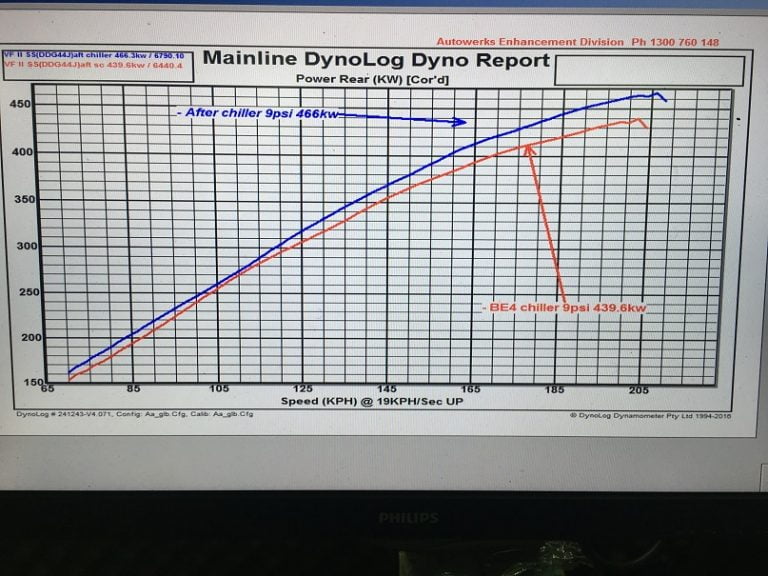 This is a VF SS fitted with a Harrop 2300 blower.
Autowerks Automotive have fitted our thermal reduction blower spacer plates, along with our 6.5L reservoir and our race chiller + comp solenoid.
The Harrop blower is downwards discharge so the use of our thermal reduction plates is a must to get the intercooler of the blower up off the very hot 100-110c engine to help stop heat absorption.
This car is still running stock boost pressure of only 9psi, with a higher boost pressure more heat will be generated and gains from the colder temps will be even higher.
The car has picked up 26.4rwkw (35.4rwhp) as can be seen this gain is throughout the power curve.