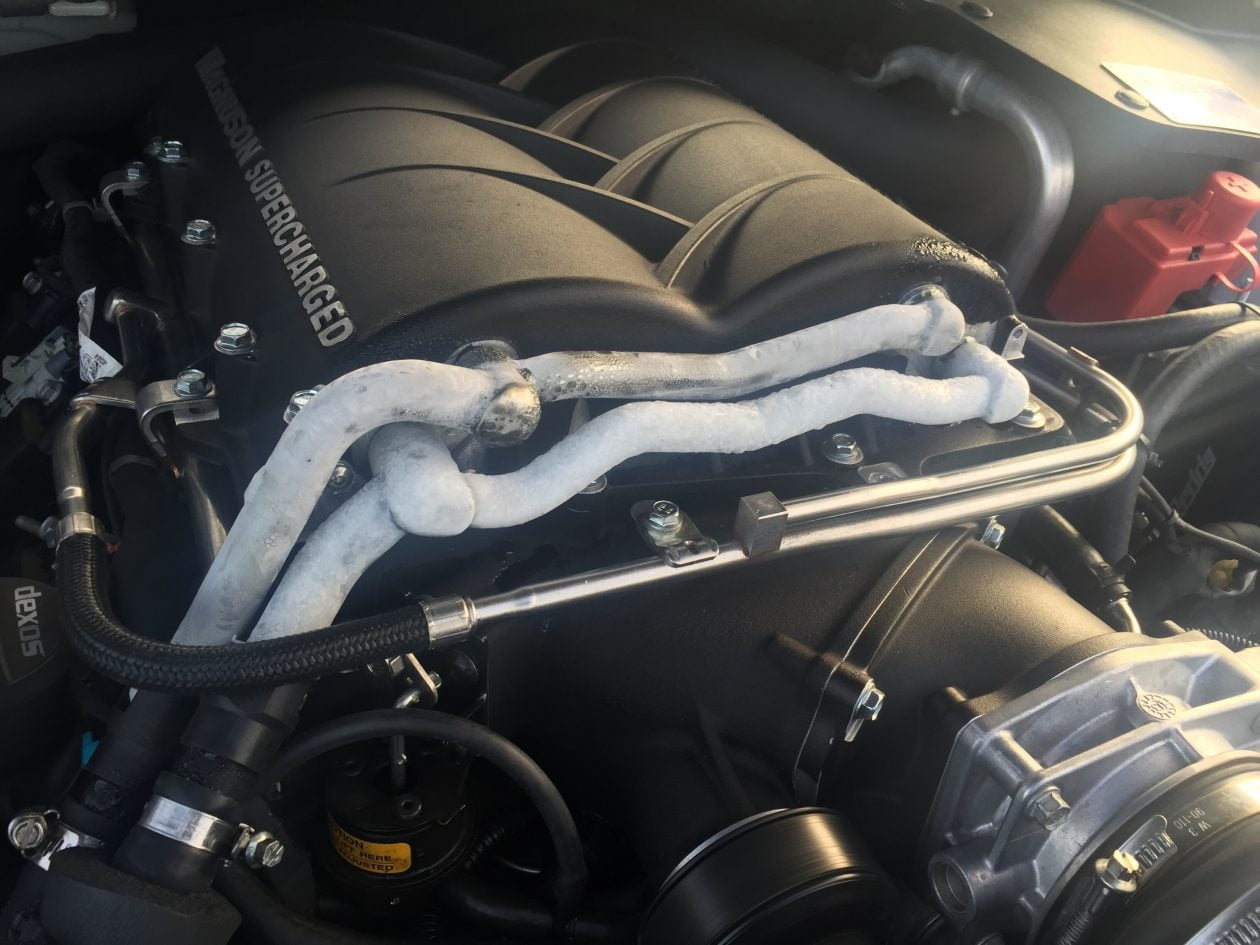 You may remember a few weeks ago we sent out an interchiller to Justin he is from hot and sunny Cairns in QLD.
Justin completed his installation at home by himself with the help of our step by step video instructions.
He thought he would send us an update today and this was the result.
That's right that is condensation that has turned into ice on the intercooler fluid lines, yet another magnuson heartbeat that we have turned into an ice making machine.