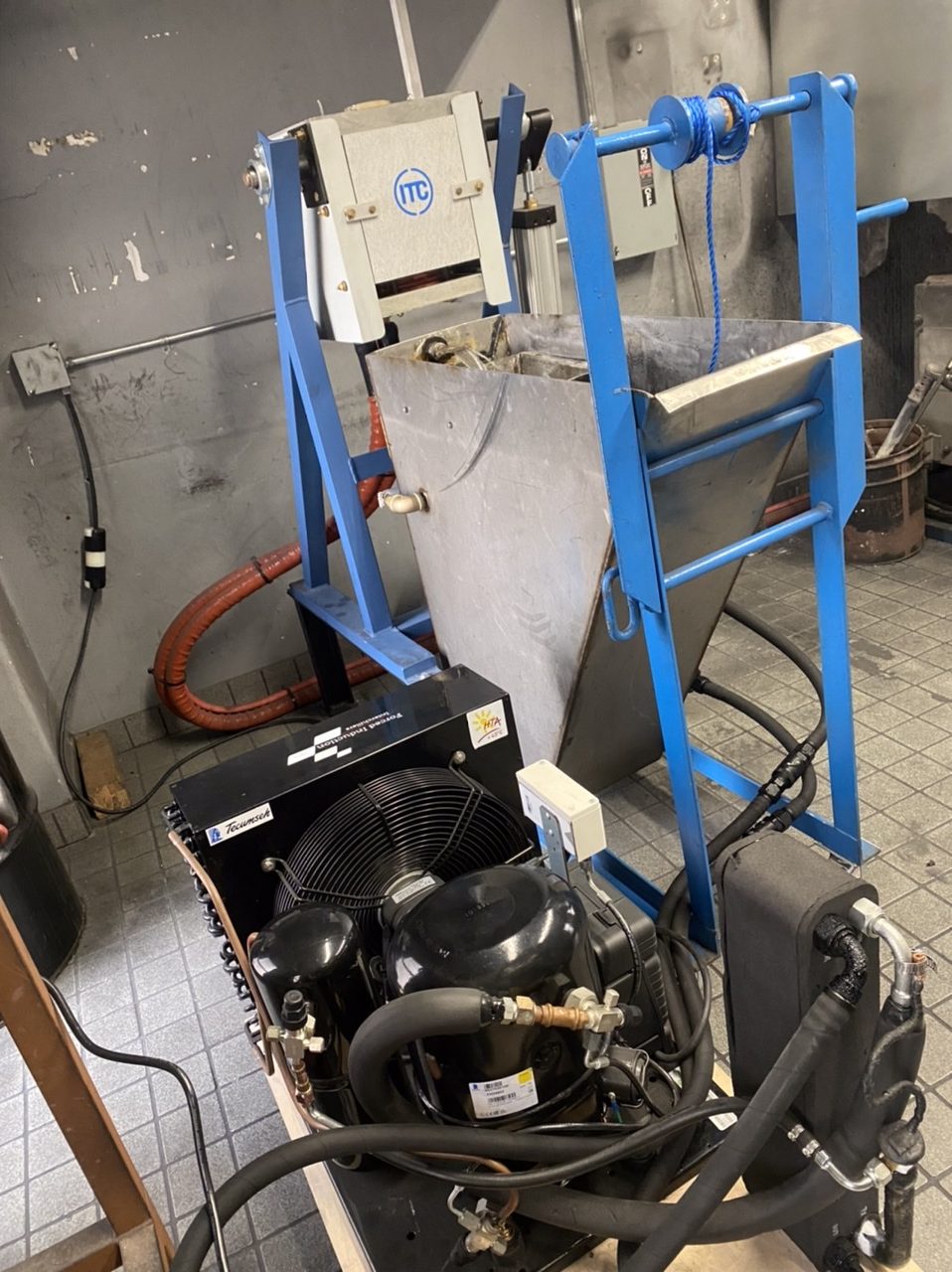 We can cool just about anything!
This portable chiller unit is normally used for race cars/race teams.
This unit we have made is being used to cool platinum used in jewelry making, where the platinum will be 4000f (2204c) going into the cold water, the 50 gallons (190L) of water is being kept at a cool 38f (3.3c)
On the race car uses we allow the unit to get down to -22f (-30c) on this unit we are wanting it just above freezing point.