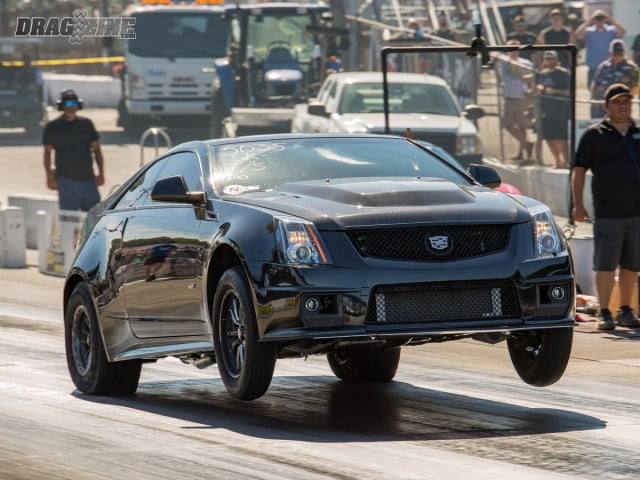 This is Tim King's Interchiller from TK Racing, it is our Race Chiller setup for AN fittings + our comp solenoid. This kit is 100% plug and play on the CTS-V with our custom CNC connections.
Tim's car holds a number of low 9sec passes on blower and bottle. Tim has seen what we have been achieving with intake temps and decided he wanted the same temps we get and to ditch lugging bags of ice to the track. Now with less ice, less weight and colder intake temps look out!
It is also important to note Tim also wanted to buy a proven system that would not effect his cabin AC performance, and that we stand behind. Our interchiller will provided the coldest intake temps possible whilst also having perfectly functioning cabin AC.
Expect to see Tim at the track again soon, hopefully with an 8sec pass.