1″ Hellcat Trackhawk Blower Spacer Plates
$500.84

(Hellcat spacers suit ALL hellcat based engine; Hellcat, Trackhawk, Demon, Redeye, Ram TRX, Durango)
1″ Hellcat Spacers

Vent your breather holes see tech article here: https://fiinterchillers.com/tech_articles/hellcat-spacer-breather-vent-holes/ 
You've seen the results others have had from our 1″ hellcat spacers
The Hellcat spacer is 1″ thick, made from the same billet composite material we have custom made in Germany to our own specifications to withstand very high temperatures and pressure as well as having extremely good thermal reduction properties. You can see exactly how strong our material is here: http://fiinterchillers.com/lsa-lid-spacer-strength-test/
Why 1″ thick? simple it's 2.5x thicker than our current hellcat spacers, increasing the insulation properties resulting in:
1. Reduced Intake air temperature
2. Lower blower running temperature
3. Help reduce IAT sensor reading reversion up the intake port (based on your camshaft)
4. Better isolation of the IAT sensor
5. Injector will be back 1″ further which will allow the fuel to better atomize
6. Injector will be back 1″ further which will allow more fuel to have a cooling effect on the air charge
The IAT sensor doesn't stand a chance to ever read true air temperature (as you have likely experienced).
The 1″ Hellcat Spacer will help isolate your sensor even more than our 10mm plates the insulating properties of the spacer will not allow the sensor to suffer heat soak as much as it currently does.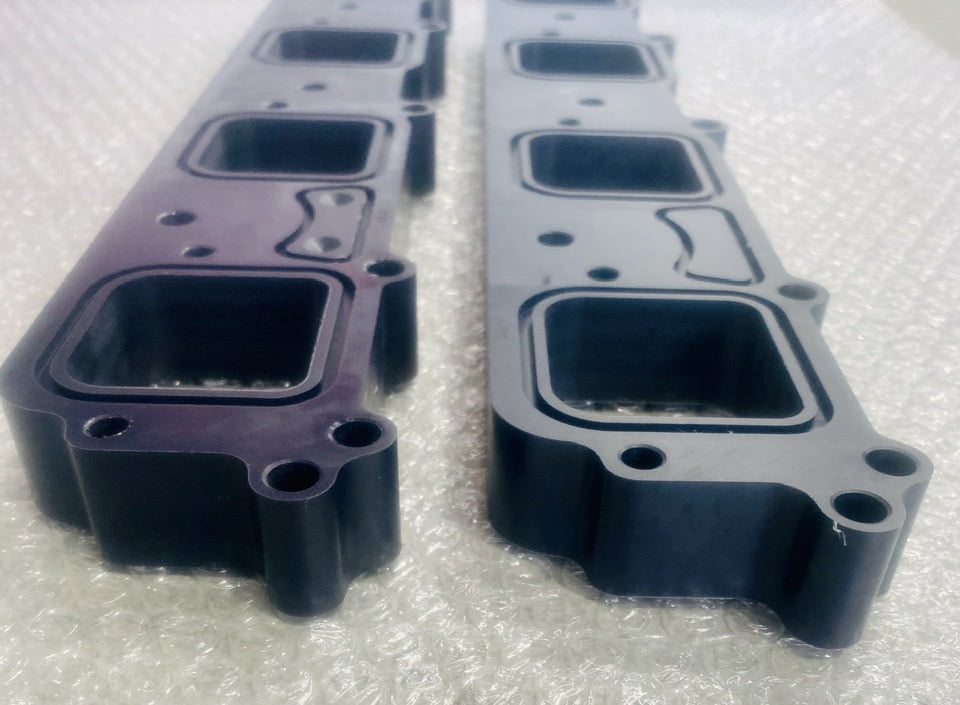 (Please be advised – customers have fitted the 1″ spacers to all models of hellcat, however due to many different aftermarket/manufacturer options we advise that you measure clearance before ordering)
Intercooler Isolation: The intercooler bricks are way too close to the cylinder heads as such 100-110c (212-230f) temperature is 100% absorbing into the blower case and then into the intercoolers. By spacing up the entire blower and intercooler 1″ we are moving it further away from the heat source of the engine/cylinder heads. (You MUST use our thermal blanket on the belly of the blower if you are not already using one).
Titanium Bolts: Yes that's right Titanium! We needed something that was strong enough over the extra length, so we reached out to Titanium Works who are currently in the process of making custom bolts, the same bolts which have been used from Titanium Works with our 10mm spacers except longer to accommodate the extra thick plates. We have drastically kept the price down on these as they are very expensive, as such the bolts are being supplied at 100% cost price.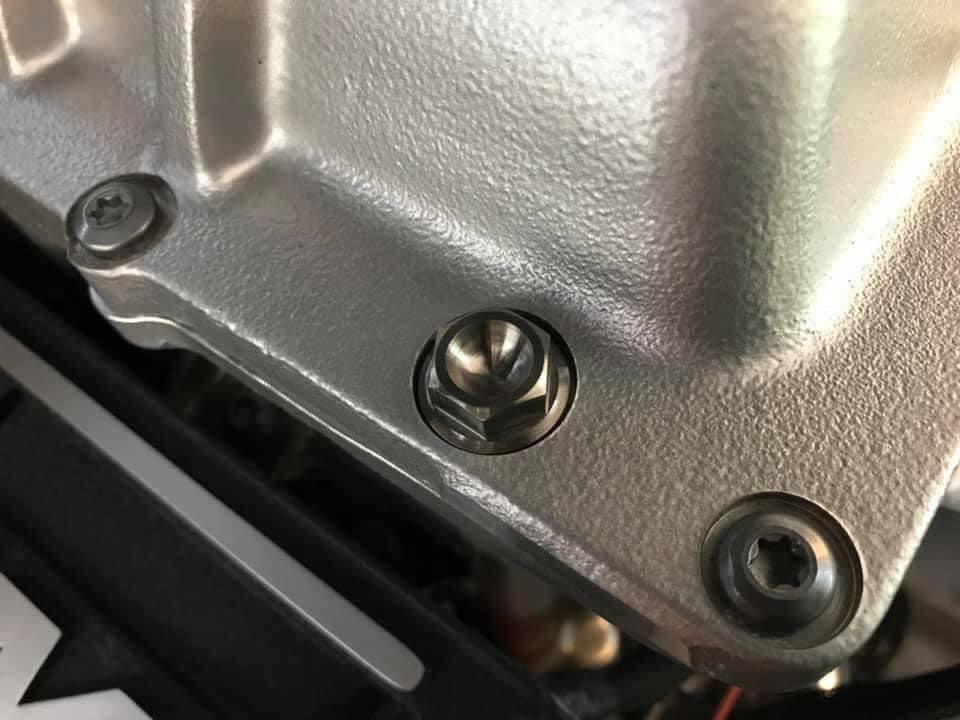 What comes in a kit?
2x Spacer plates with pre installed o-rings on both sides of the plates
(Plates have pre drilled guide holes on the oil gallery to suit all modern Hemi heads, 5.7, 6.1, 6.2, 6.4L)
10x Titanium Works bolts to suit Hellcat/Trackhawk/Demon Blowers
(There is no bulk buying prices, if you are a workshop we would suggest you stock up on these if you feel your customers would like them).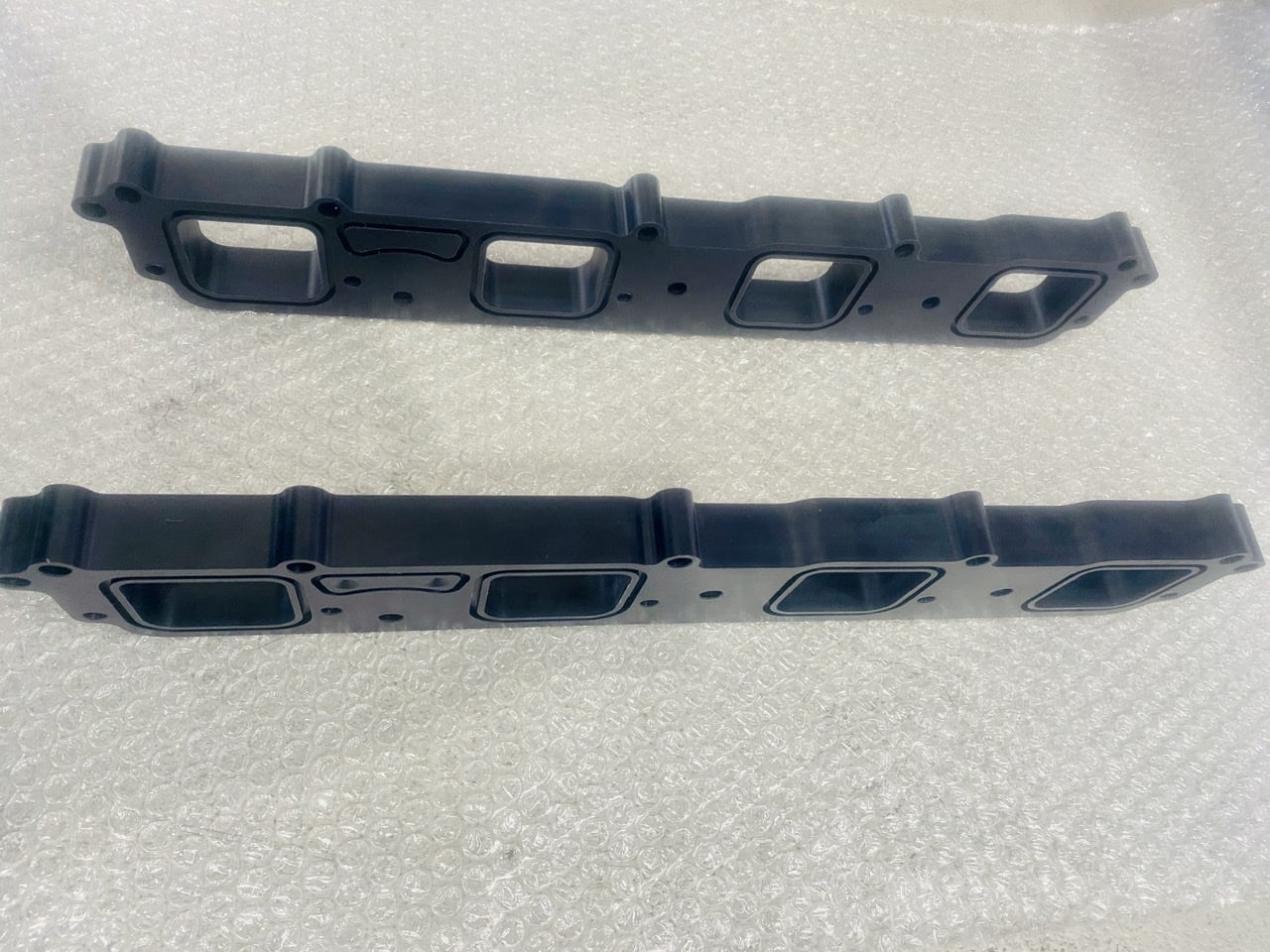 Click here to see before/after dyno results and data logs: http://fiinterchillers.com/hellcat-spacer-plate-comparison/
Custom made o-rings on both sides of the plates as well as the oil gallery to help with blow by issues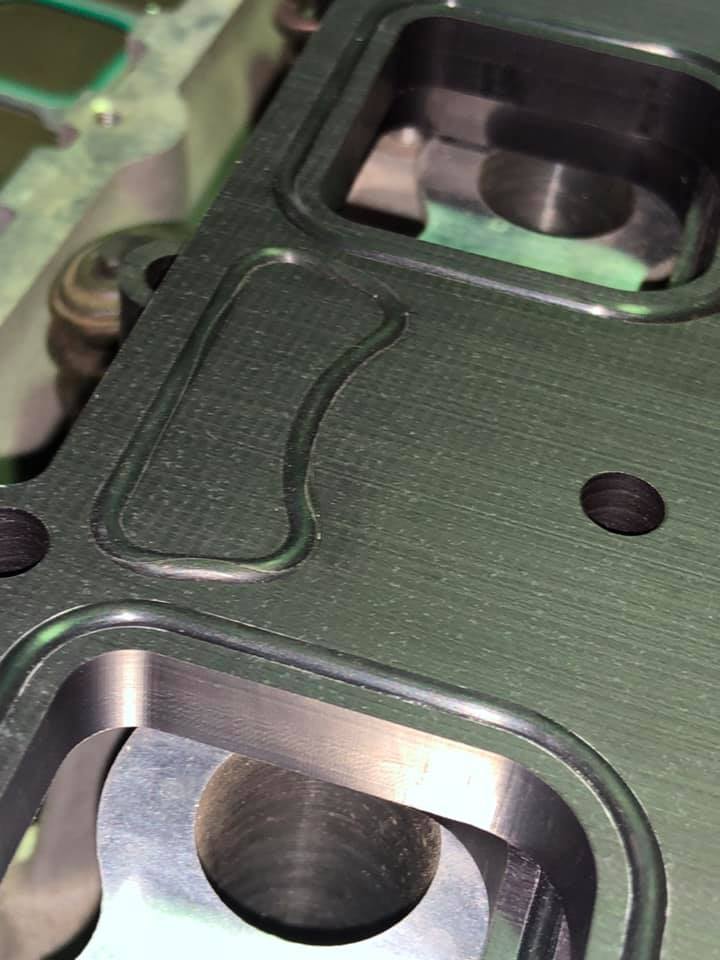 Video showing how the factory gaskets leak boost pressure into the oil gallery
Out of stock
Frequently Asked Questions
Click on a tab below to learn more about each item.