Hellcat Trackhawk Blower Spacer Plates
$395.40
(Hellcat spacers suit ALL hellcat based engine; Hellcat, Trackhawk, Demon, Redeye, Ram TRX, Durango)
Hellcat Spacer plates will achieve the following results for you:
Lower intake temps
Lower blower running temperature
Better resolution of IAT sensor
Eliminates factory gasket
Help reduce oil blow by
Deliver all of the boosted air into combustion
Reduce crank case pressure
Gain HP/TQ
Vent your breather holes see tech article here: https://fiinterchillers.com/tech_articles/hellcat-spacer-breather-vent-holes/ 

(Hellcat spacers suit ALL hellcat based engine; Hellcat, Trackhawk, Demon, Redeye, Ram TRX, Durango)
Spacers are specific to the hellcat based heads and will work with any blower type, the only difference between these plates and the modern hemi plates is "the hellcat specific bolts" if you have an aftermarket blower eg whipple or magnuson order the modern hemi spacers and source your own bolts)
After first seeing a Hellcat/Trackhawk in person we saw the IAT sensor location issue and figured we'd apply the same tech that we do to the other cars we make parts for.
So let's isolate the blower from the engine, let's get that IAT sensor to read true and let's also get the blower to run at a colder temperature.
During R&D we were shocked to find that the cylinder head on the Hellcat/Trackhawk carried over from the NA engine with the oil fill port on the mating face of the head.
And then even more shocked to see how they have attempted to seal this area with the factory gasket.
So we went about making a double sided o-ring Spacer plate to not only make your intake temps colder but to also help fix the oil blow by issues you are suffering from
Click here to see before/after dyno results and data logs: http://fiinterchillers.com/hellcat-spacer-plate-comparison/
Plates come with the following:
Optional Titanium bolts
Plates with custom o-rings pre installed
Thermal Blanket to stick to the belly of the blower
Installation Pins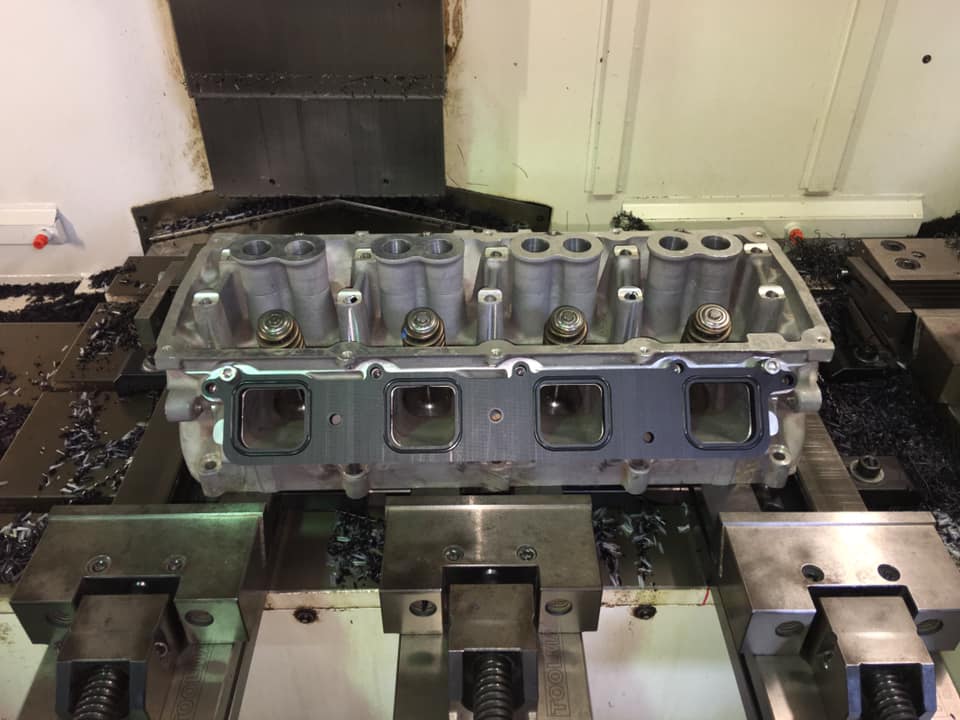 Custom made o-rings on both sides of the plates as well as the oil gallery to help with blow by issues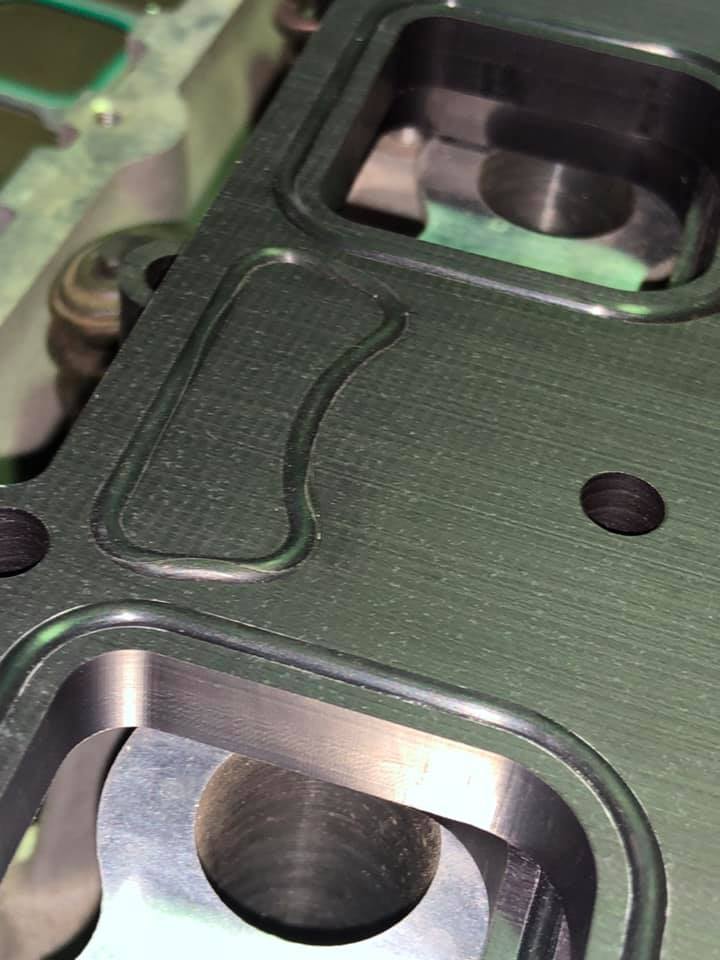 Video showing how the factory gaskets leak boost pressure into the oil gallery
Frequently Asked Questions
Click on a tab below to learn more about each item.