LSA Lid Spacer with Water Meth Injection
$770.25
20mm Plate Comes with:
Internal o-ring
Longer bolts
Internal PlateExternal plate with external o-ring pre installed
Water Meth Package contains:
Multiport hex manifold
Checkvalve injection jets with compression fittings
Four 1/8 NPT jet adaptors
4mm high temperature PTFE hose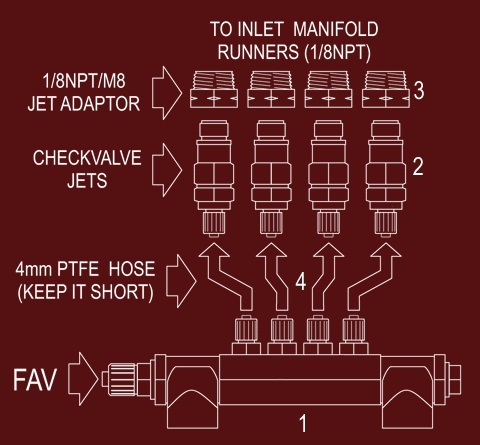 The 20mm lid spacer has always been a unicorn part that we have only ever made for ourselves and close industry friends.
Due to word getting out after we had a few small batches made we have always been asked "Can I get a 20mm version" well now the answer is yes you can and you can get it with built in water meth injection nozzles!!!
The 20mm LSA Lid Spacer with built in water meth injection nozzles is a game changer for the LSA engine. The nozzles and manifold are compatible with M1 pure methanol, the extremely fine mist produced is perfect for maximum cooling and HP gains. Compared to pump fuel, methanol has an higher octane value of 110 and three times the latent heat by evaporation. The LSA lid spacer is exceptionally effective with the injection nozzles placed over the intake ports for not only cooling but even distribution into the cylinders.
Water injection is extremely good at lowering the temperature of combustion, the evaporation of the water turning into steam has a HP gain, more importantly however is the highly effective anti-detonation properties offered by running water injection, helping save your engine from poor fuel quality or running too much ignition timing in the tune.
As well water injection steam cleans your intake ports, exhaust ports, intake valves, exhaust valves and pistons.
This is a typical LS engine with carbon build up.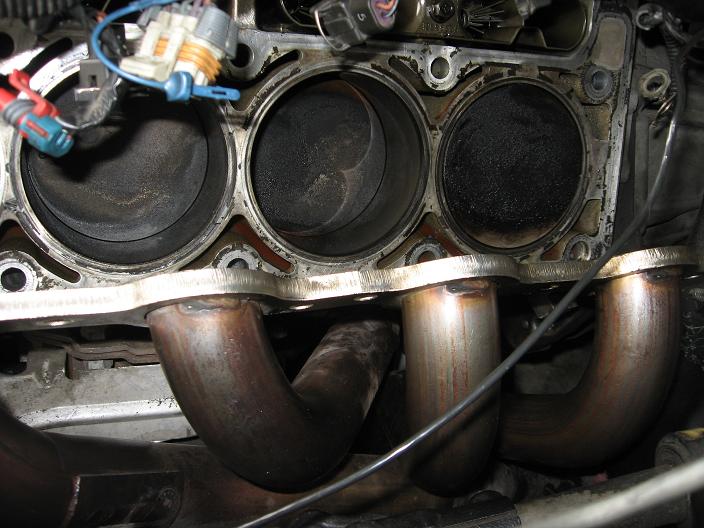 These 2 images below is our actual stock bottom end LSA engine that rocketed our VF GTS to 9.700 and trapping a best MPH of 146mph in Sydney and 148mph at Heathcote in our full weight VF GTS, as you can see even though the engine has over 45,000km (28,000miles) and lots of high HP abuse the pistons are extremely clean.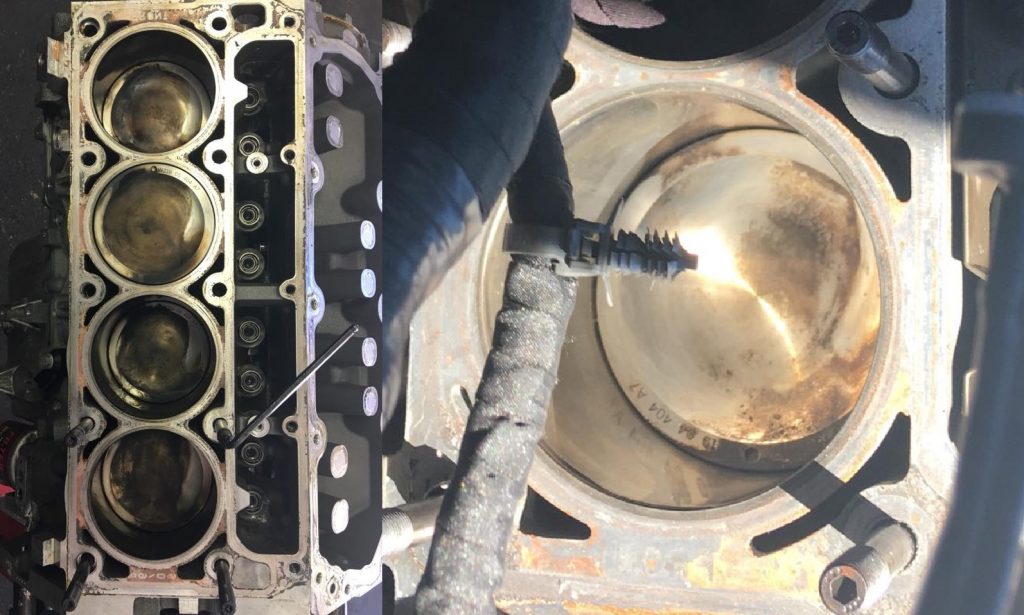 The main purpose we have always used the spacer plate for was keeping the engine safe.
Whilst we did gain HP, our goal was to push the stock bottom end as far as possible and we wouldn't have been able to do it without both our interchiller and water injection plate both giving that added level of safety.
Interchangeable nozzle sizes
We provide the system with 4x 260cc nozzles giving you a total of 1040cc, if you require it we can supply up to 750cc per nozzle giving you 3000cc in total. The nozzles are easily removed as we are using built in jet adapters as shown below. (To order different nozzle sizes please call or email).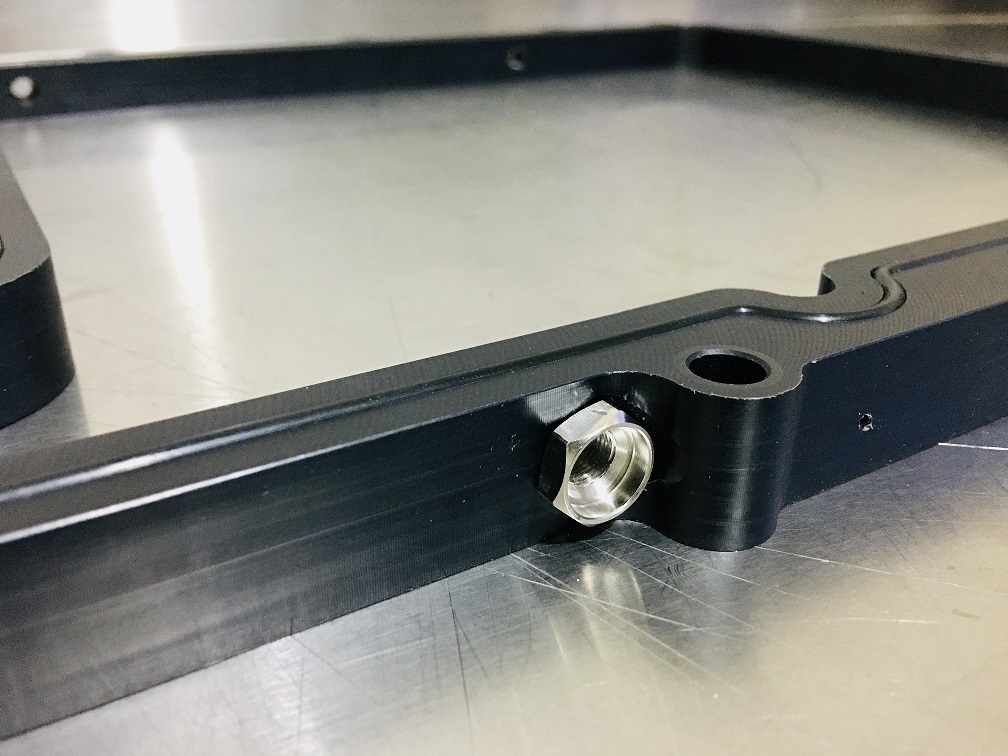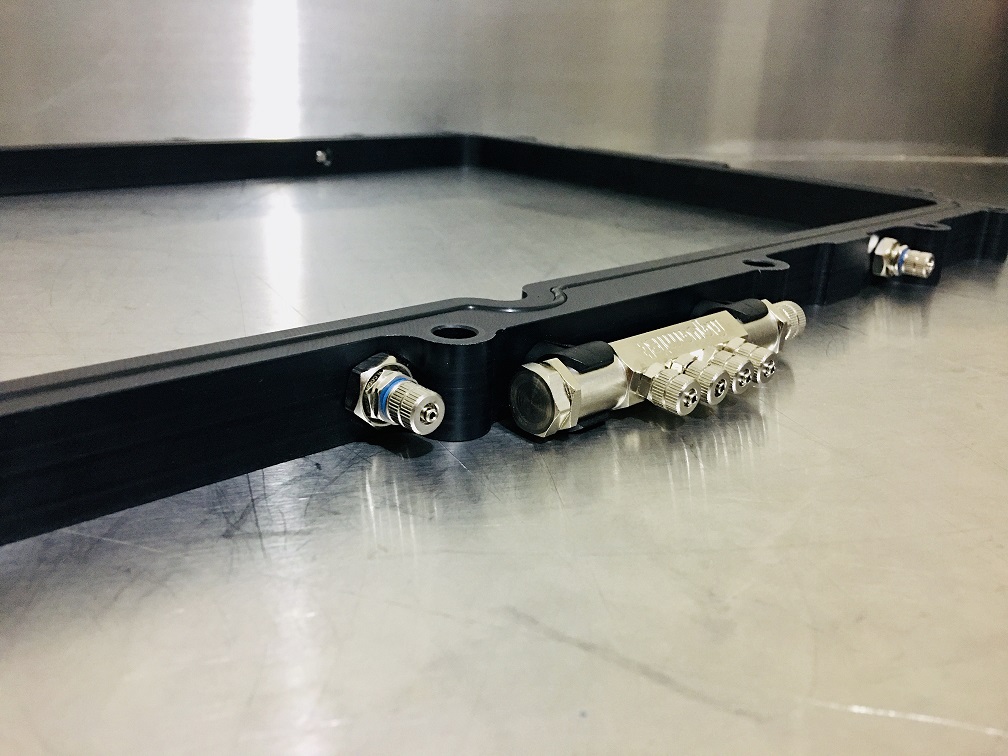 If you are looking for more power, more safety, more reliability from your LSA engine here it is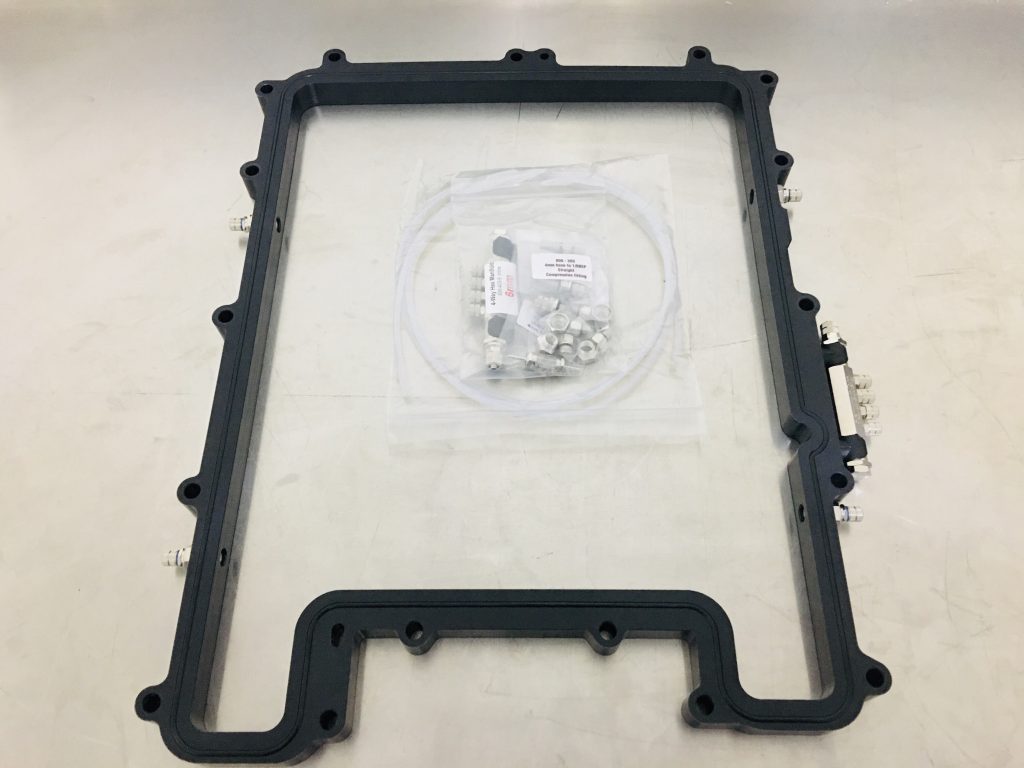 Frequently Asked Questions
Click on a tab below to learn more about each item.