Kong LSA 2650
Forced Induction Interchillers would like to announce we are now the authorised importer for the new Kong Performance LSA 2650
Call to order yours today
Max effort LSA 1900 on a 418ci engine with a 9.17/2.55″ pulley combo making 15.55psi of boost
Kong 2650 LSA on the same engine with a 9.17/3.0″ pulley combo (spinning the blower slower) making 21.11psi of boost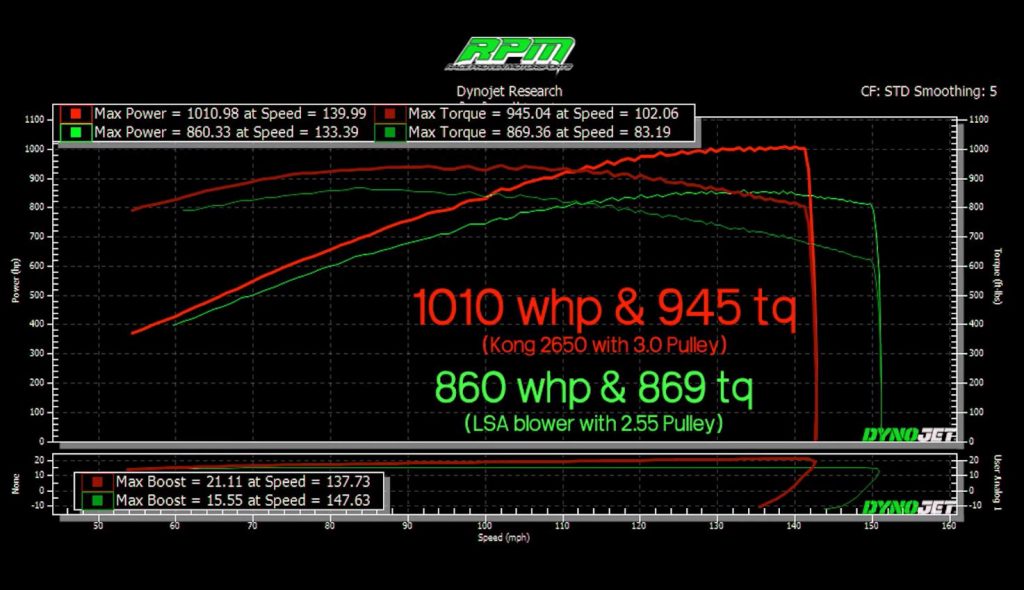 Before/After dyno, track and data log comparisons

The Kong LSA 2650 has the same height as the factory supercharger which means hood clearance is not an issue. No modifications are required.
Details:
The TVS2650 is equipped with a high twist, 4-lobe rotor design. These rotors are 40% larger than the LSA TVS 1900 and feature several improvements to maximize efficiency and performance. The TVS 2650 is the largest Eaton TVS Rotor pack on the market.
Supercharger Lid / Intercooler
***This Supercharger does NOT include a lid or intercooler*** The Kong LSA 2650 is machined to retro fit any LSA or LS9 style lid. Before and after testing showed no noticeable increase in IATs when compared to the original LSA Supercharger. If using an LS9 style lid on the LSA 2650, an aftermarket fuel rail is required for proper clearance. 
Other Information
-Compatible with LS style throttle bodies up to 112mm.
-Machined in O-ring to manifold style gaskets allow for easy installation of the supercharger.
-Kong LSA 2650 specific supercharger pulleys will be required when purchasing the unit.
-Compatible with any LS engine using an LSA belt drive with LS3/LSA/LS9 style Cylinder Heads
Testing Details (Dyno Graph in Images)
The first LSA vehicle tested was a 418ci LSA engine. The car baselined at 860rwhp with a ported factory LSA supercharger and a 2.55″ upper. Then swapped on the Kong LSA 2650 the same day and made 1003rwhp with a 3.0″ pulley. No other changes. Roughly +140rwhp was achieved while turning the Supercharger slower than the previous setup. See test vehicle and dyno sheet above.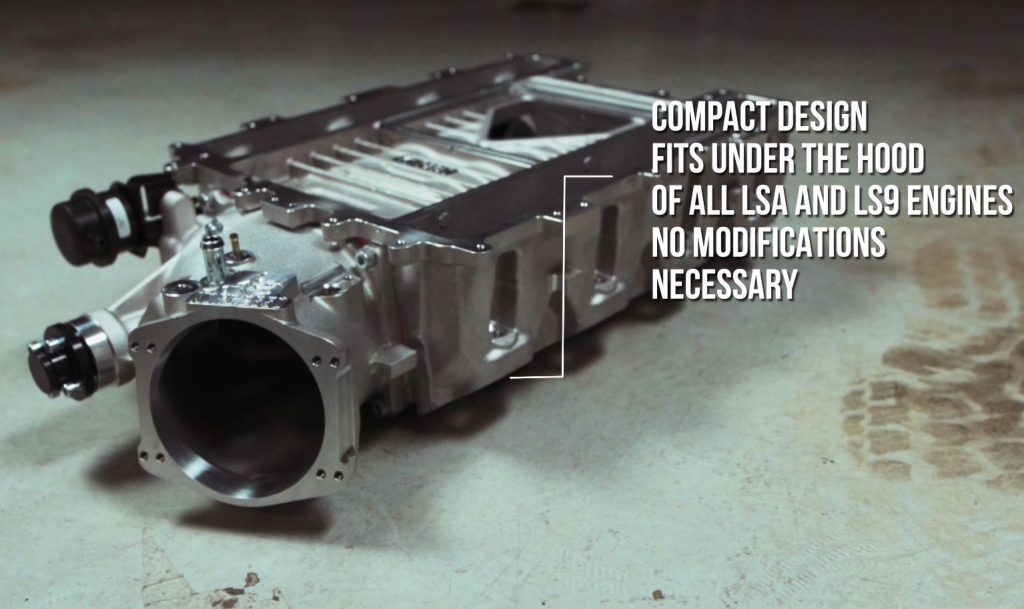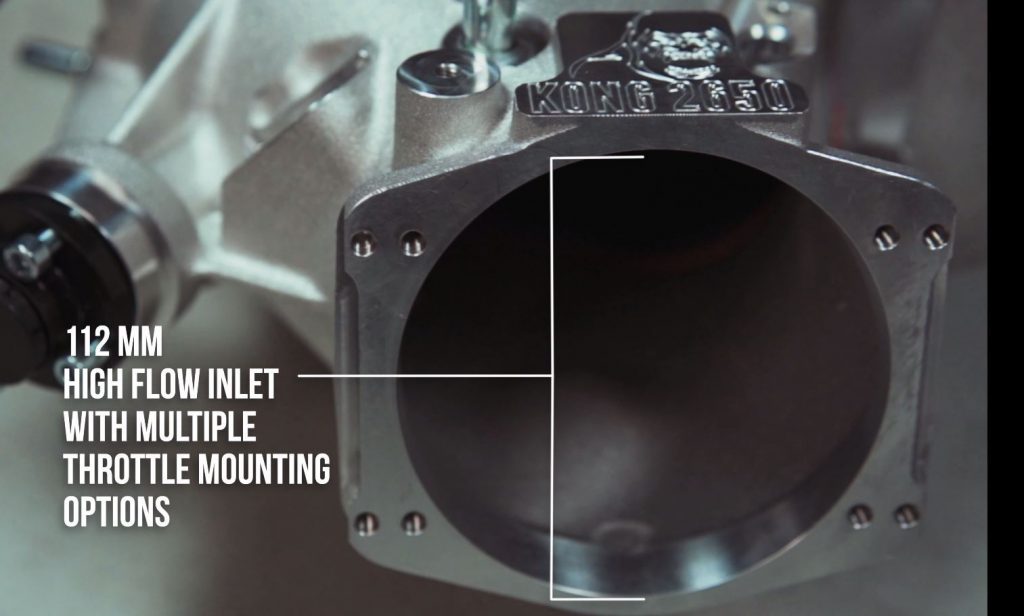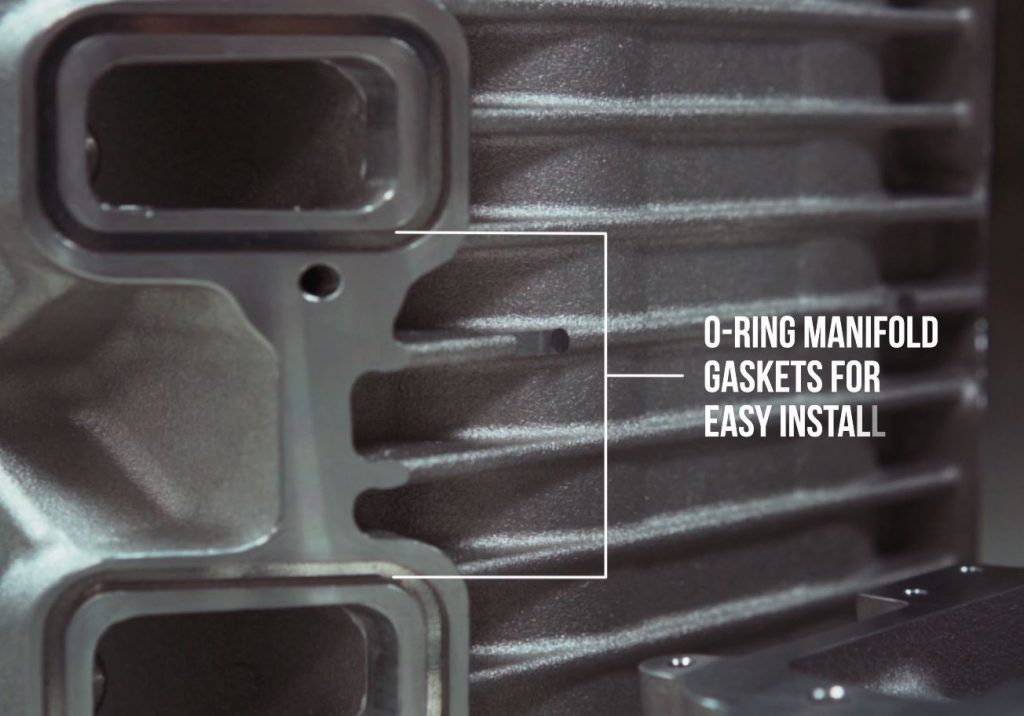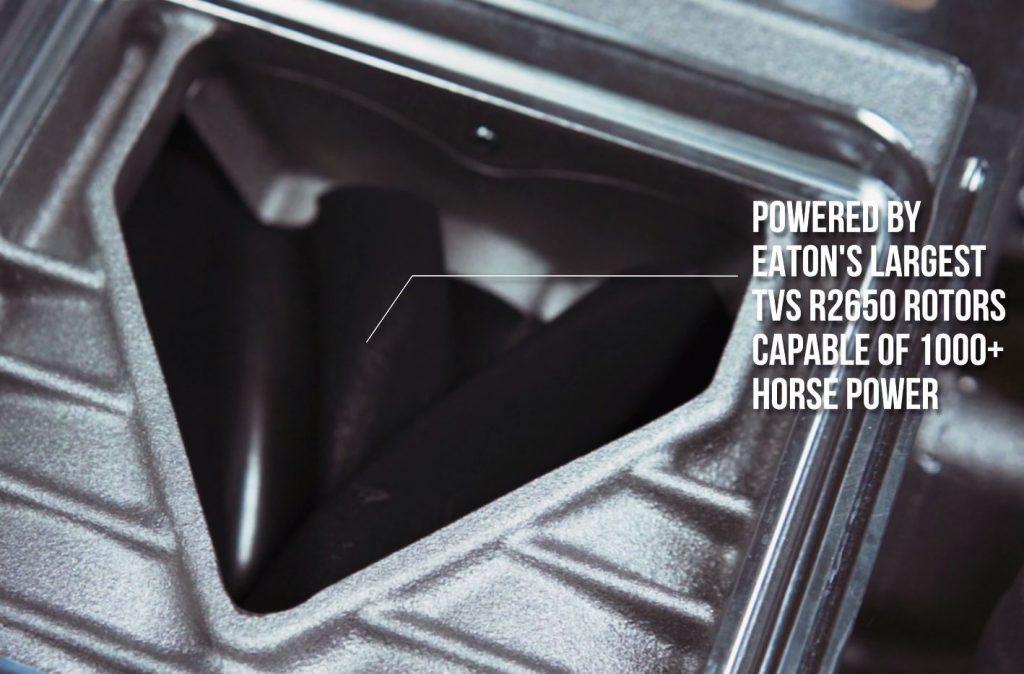 Frequently Asked Questions
Click on a tab below to learn more about each item.