Pierburg CWA100
$401.40
Pierburg CWA100
Flow testing data on an LSA intercooler setup shows that the Pierburg CWA100 is 75.05% faster in flow than the factory LSA intercooler pump.
This results in colder intake temps under wide open throttle conditions and makes it a viable option to use as a replacement.
FYI – Intercooler pumps which have come in "kit form" with superchargers are often a very cheap, low flow intercooler pump which simply moves fluid as all of the money is tied up in the supercharger itself and a decent pump like the Pierburg CWA100 would simply raise the kit price, the Pierburg CWA100 can now be used to replace these poor to average intercooler pumps.
(Keep in mind when looking at any water pump "advertised flow rates" are NOT what they will flow on the car through flow restrictions such as the heat exchanger, intercooler, hoses, advertised flow is through a piece of hose into a bucket…free flowing, eg a 200L per min pump as advertised will not flow 200L per min on the car).
The flow data presented below is on car flow rates and can be used as reliable data for what the pump will flow on the running car through all of the flow restrictions.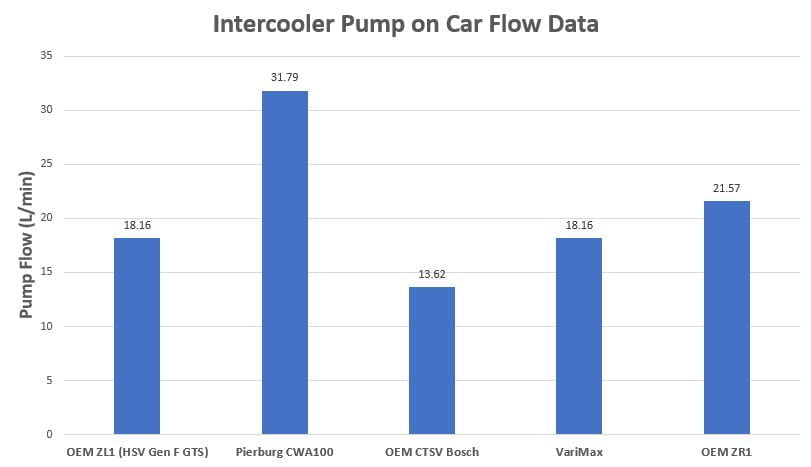 Test conditions:
24c outside air temperature, 13.8V, Hose size correct to pump outlet, test fluid water.
The Pierburg CWA100 is a brushless intercooler pump, reliable and maintenance free.
Pump includes pre crimped electrical harness  
Operation voltage: 8-16 volts
Weight: approx. 1.0 kg
Current consumption: 8.5A max. / (approx. 0.2mA in standby mode)
Speed: approx. 7000 rpm
Temperature range: -40°C – 110°C (water) / -40°C – 120°C (ambient)
Protection: IP 67 + IP 69 K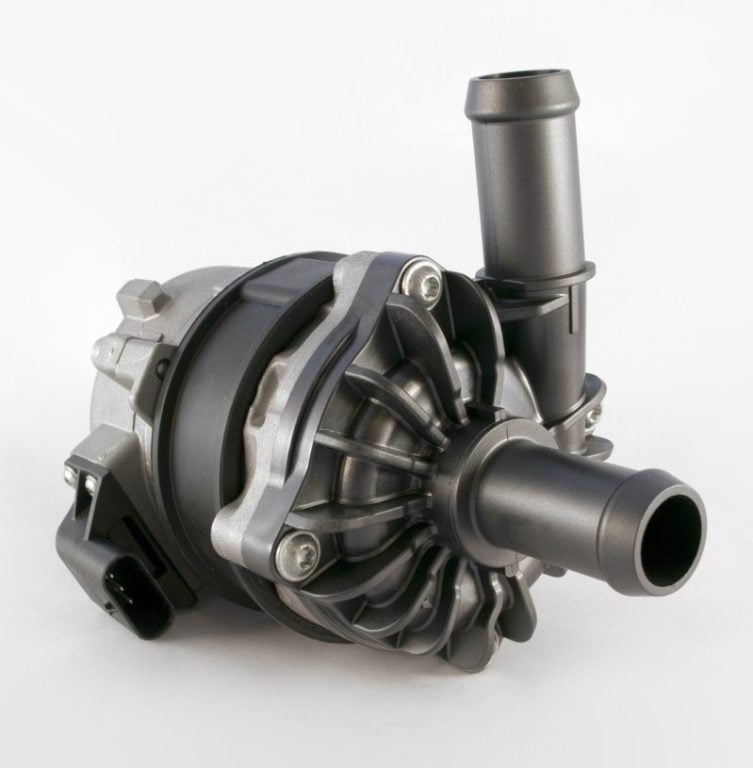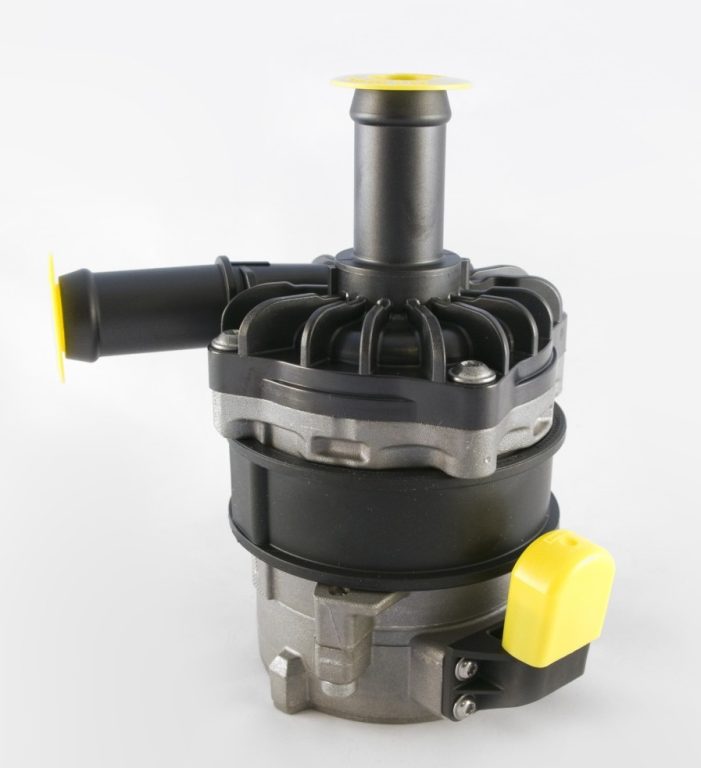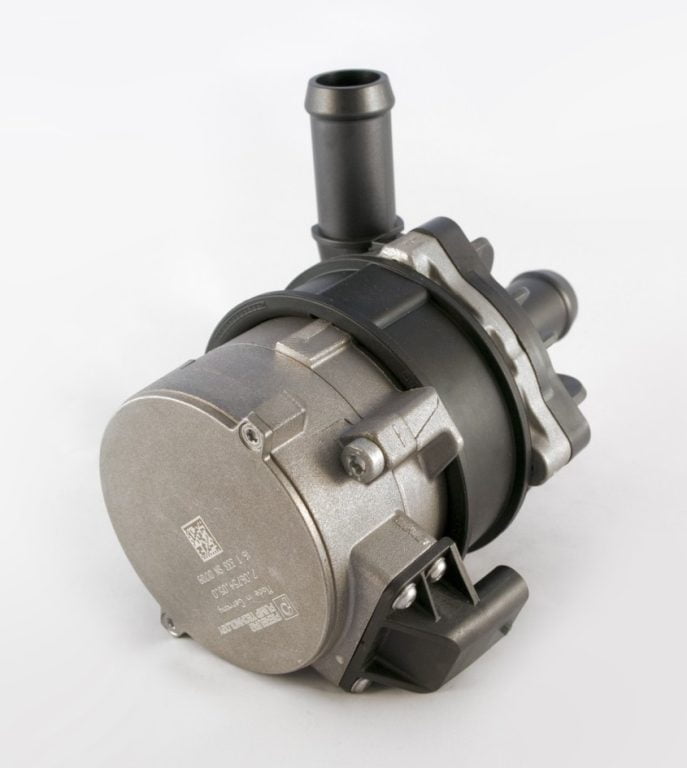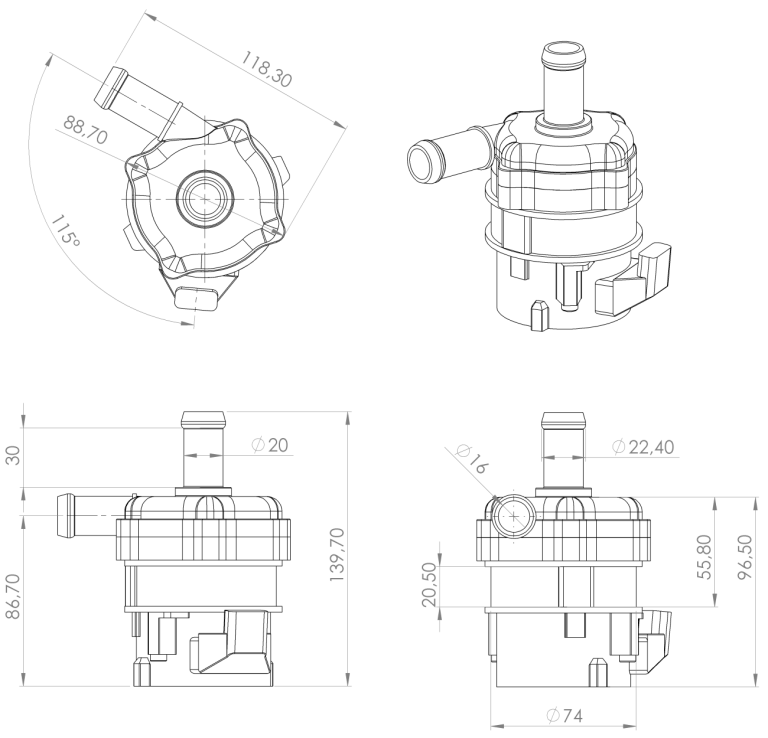 Out of stock
Frequently Asked Questions
Click on a tab below to learn more about each item.
Additional information
| | |
| --- | --- |
| Options | Standard 1" barbs, Convert inlet/outlet to -16AN (+$185) |