Baffled Interchiller Tank
$845.00
Tank features
20.655L (5.45gal)
-16AN inlet and outlet ports
Filler cap
Mounting location for -16AN Reprogrammed CWA400 intercooler pump
7 Baffled layers
The purpose of the 7 baffled layers is so that when the car is under wide open throttle the returning hot fluid from the intercooler is unable to mix with the stored cold fluid. This enables you to supply a constant temperature eg -10c (14f) fluid to the intercooler(s) for the entire time the car is under wide open throttle.
The CWA400 pump is mounted below the tank level to ensure the intercooler pump is being gravity feed the fluid from the tank.
Tank was originally custom made to suit the Lamborghini Huracan and Audi R8, it will however suit any car that it can fit into.

Dimensions are:
370mm (14.56″) tall (including the mounting feet)
255mm (10″) wide
300mm (11.8″) across + EMP pump 140mm (5.5″) (total 440mm (17.32″))
Baffles have a 15mm x 255mm gap at the end (as per last photo)
This is a 38.25cm (15.05″) square surface area, this enables maximum flow down through each baffle, whilst still enabling the hot fluid to not mix with your cold fluid.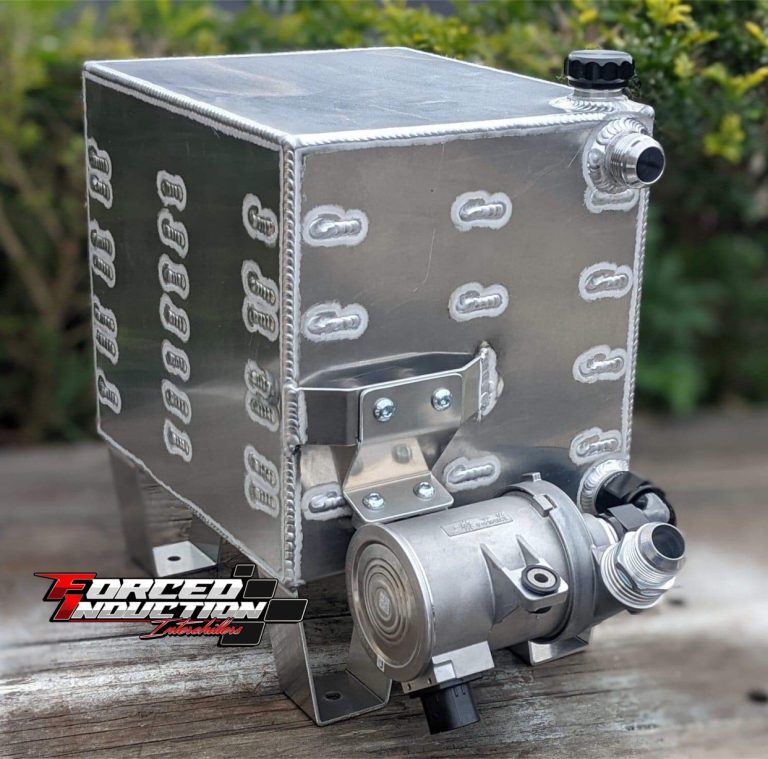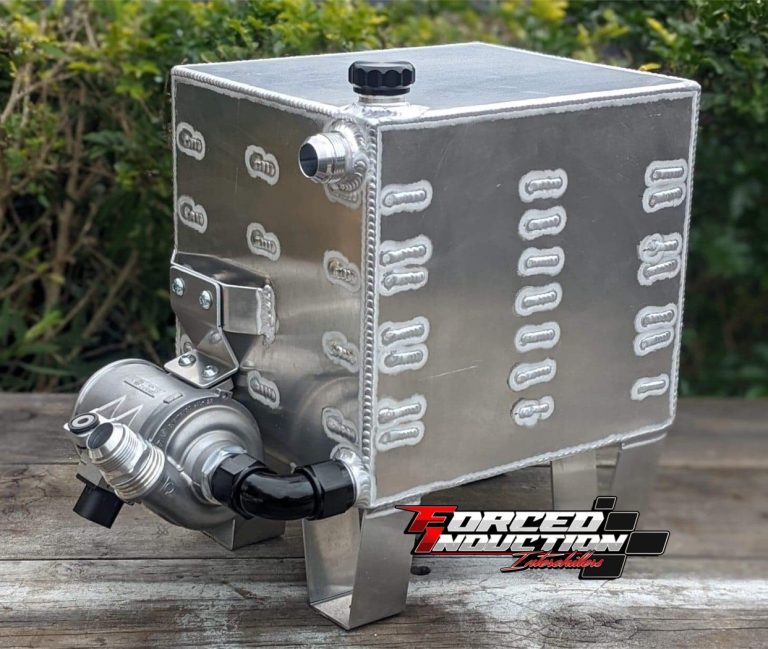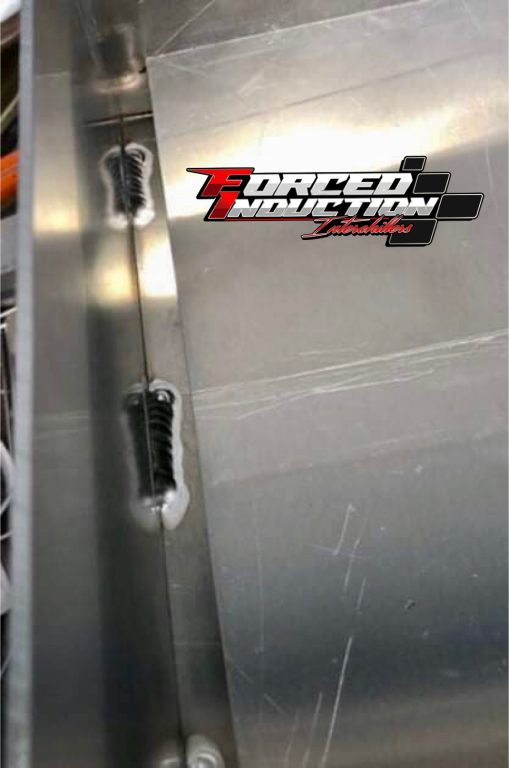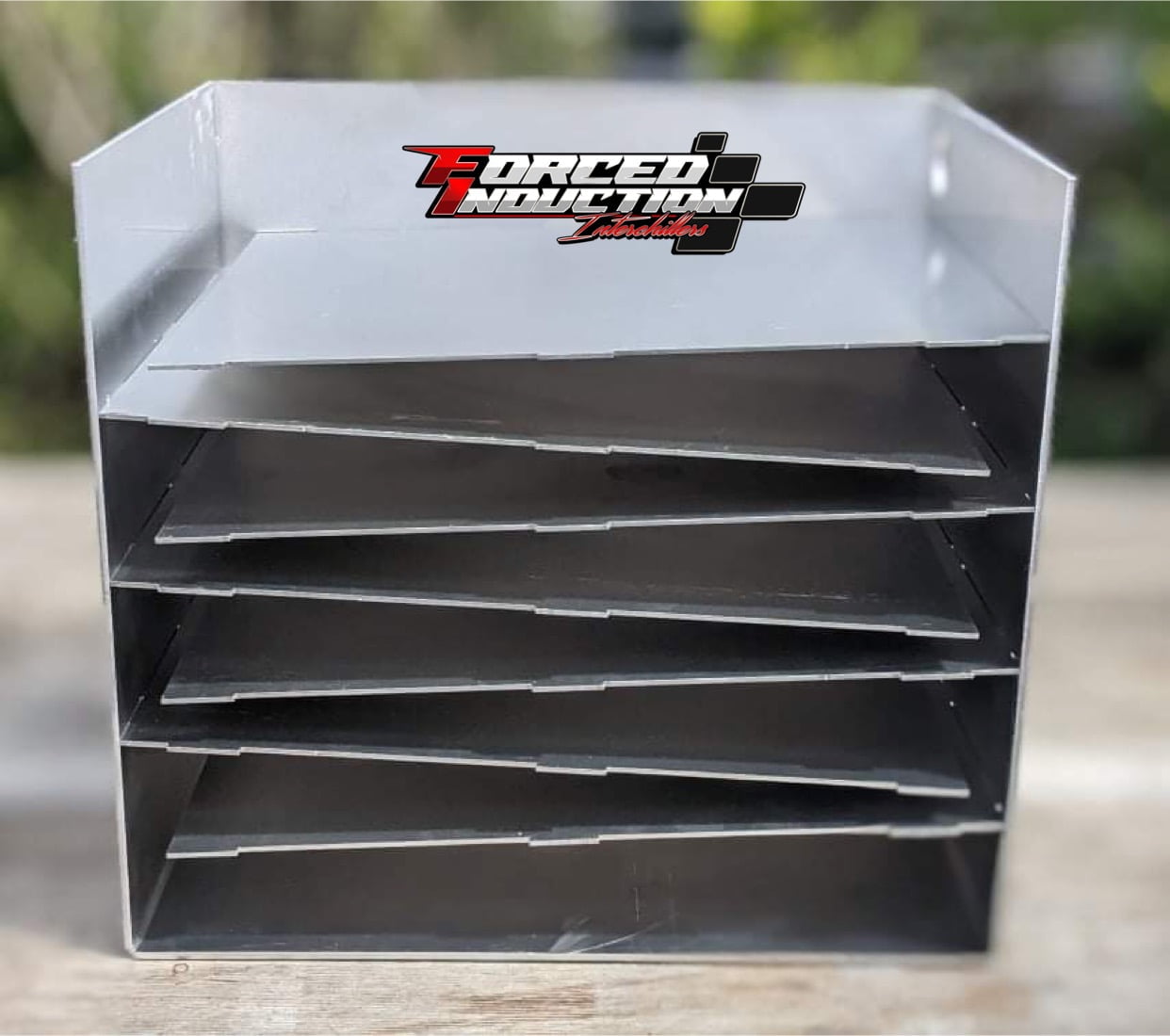 Frequently Asked Questions
Click on a tab below to learn more about each item.